A log of Facebook messages among organizers of the fascist gathering called "Unite the Right 2" was recently released by Unicorn Riot.  In those messages, one can see the overtly racist and nationalist nature of this event, designed as a sequel to the Unite the Right held in Charlottesville, Virginia on August 12, 2017. The first Unite the Right event saw a "who's who" of fascist and racist groups gather including True Cascadia, Vanguard America, Identity Europa, Traditionalist Workers Party, the Rise Above Movement, Atomwaffen Division, the National Socialist Movement, the League of the South, as well as individuals such as Jason Kessler, former Ku Klux Klan leader David Duke, and Richard Spencer. After Vanguard America member Alex Fields murdered Heather Heyer at the event by plowing his car into a crowd of anti-racist protesters and after numerous participating neo-Nazis were publicly exposed, many of the fascist groups who participated in the event rapidly fractured within the coming year. None of this, however, deterred Jason Kessler from attempting to organize a second run.
Daniel P. Hoff, aka "Danny Wolf," is an ex-Marine (sniper) and was one of about twenty individuals included in a Facebook Messenger group planning chat for Unite the Right 2. Currently residing in Oceanside, California, Hoff was born in Edmond, Oklahoma and has lived in a variety of locations in the mid-west and the south. Up until he received an inheritance last summer, Hoff was working as a home contractor in McMinnville, Tennessee. Now, Hoff spends most of his time in the Oceanside area, close to his ex-partner (a stripper) and their shared elementary school aged daughter. Hoff manages two online Alt-Right publications: The Sentinal and The Columbian Post both of which he seems to have abandoned in the past few months.
In the planning group chat, Hoff explains that he is a fairly public individual and is prepared to be exposed for his white supremacist organizing. In the chat, he infers that he will be bringing his girlfriend to Unite the Right 2 and that he will consult her in regards to arranging buses to transport attendees in. Thanks to antifascist infiltrators, we were able to observe Giovanina J. McCollough's interaction with well known fascist and racist individuals on Hoff's Facebook page. Not only is McCollough well aware of Hoff's public white supremacist ideology, but she has also positioned herself as an early assistant to the Unite the Right 2 organizers.
Giovanina J. McCollough aka "Nina Rossi," aka "Nina McCollough," is a patrol officer with the Headland, Alabama Police Department and currently resides in Daleville, Alabama. Both McCollough and Hoff share a history of failed marriages and despite maintaining permanent residences in different states, also maintain a romantic relationship with each other.
Antifascists have exposed numerous racist and fascist individuals working in police departments and the military. We ask the community to contact the Headland, Alabama Police Department, inform them of McCollough's white supremacist ties, and put pressure on them to remove McCollough from her position. The Department can be contacted by phone at: (334) 693-2222; by fax: (334) 693-5577; and in person at: 9 Park Street, Headland, Alabama, 36345.
Daniel P. Hoff caught our attention while reviewing the leaked Facebook Messenger planning chat, not only because his girlfriend is a cop, but also because he claimed to know Tusitala Toese and had invited him to speak at Unite the Right 2. Toese is a bigoted, violent, and nationalist Alt-Right figure living in Vancouver, Washington. He is a "Proud Boy," and is a staple at Joey Gibson's Patriot Prayer rallies. Like Hoff, Toese shares a hatred for Communists and Antifa, of which they categorize the entire population of the Left.
During the Unite the Right 2 planning, Jason Kessler urged his organizing team to secure some token people of color to speak at the rally in order to balance out more overt white supremacist figures. Some members of the organizing team were strongly against inviting any non-White individuals to speak; others did not trust Toese. The general consensus was that Toese was a lost and misguided person and they wanted to take advantage of that and mold him further into an Alt-Right talking head.
The original Unite the Right 2 planning group began to fracture due to disagreements between those who were not afraid to admit and display their neo-Nazi beliefs and those who attempted to cloak their white supremacist ideology as a "White Civil Rights" effort. Immediately after Unicorn Riot released their leaked chats,  this organizing group shattered leaving everyone to suspect the other of having been the rat.
As the events of August 12, 2018 show, the Unite the Right 2 rally in Washington D.C., while originally expecting at least 200 attendees, could hardly cobble together a couple dozen. The community came out to oppose white supremacy by the thousands, and most of the white supremacists who did come out were too afraid, or embarrassed, to show their identity.
For anti-racists and anti-fascists, our take home message is clear: Disrupting white supremacist organizing works!
Details:
Giovanina J. McCollough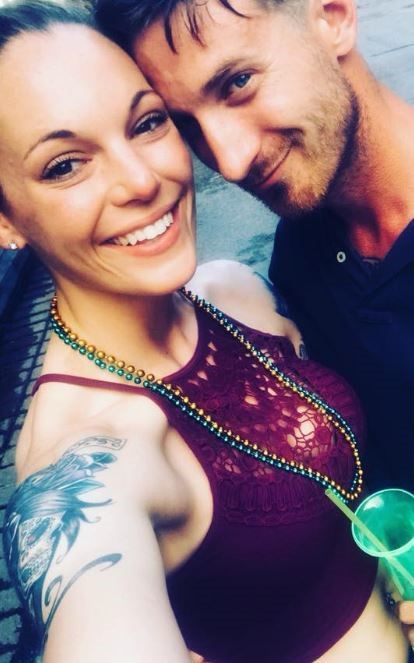 Birthday: 3-06-1990
Aliases: Nina Rossi, Jen Rossi, Nina McCollough
Location: Daleville, Alabama
Employer: Headland, Alabama Police Department
Daniel P. Hoff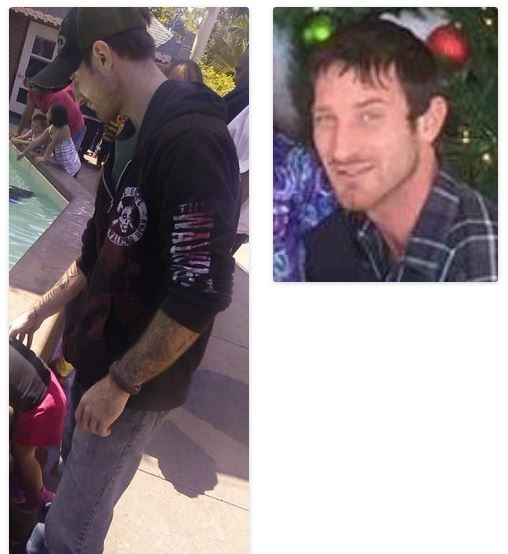 Birthday: 12/04/1986
Aliases: Danny Wolf, Dan Wolf, Dan P. Hoff, Dan Litwartz
Location: Oceanside, California
Tusitala Toese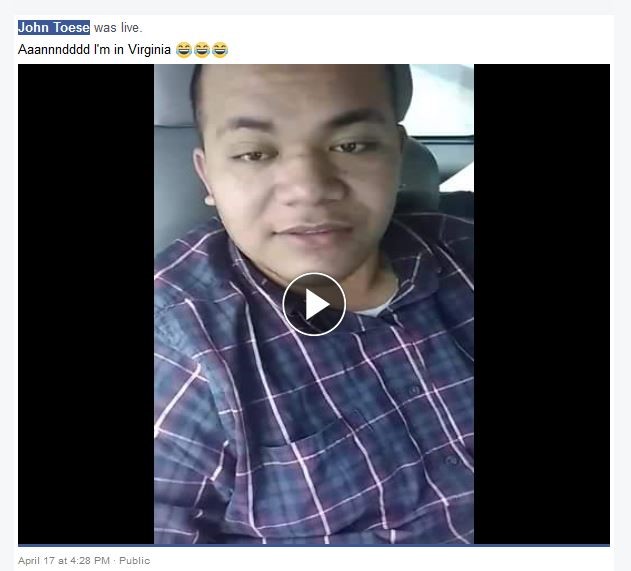 Birthday: 5/25/1996
Aliases: Tiny, John Toese
Location: Vancouver, Washington
Employer: WalMart
For more information on these individuals, or to submit tips on racist or fascist activity, email us at: eugeneantifa@protonmail.com