It has been several months since thousands of internal messages of the hate group Identity Evropa were published by Unicorn Riot. Following the release of the group's chats, antifascist groups began to #IdentifyEvropa, which caused Patrick Casey to rebrand Identity Evropa as American Identity Movement. Despite the shifty aesthetics, American Identity Movement (Abbreviated AmIM to avoid confusion with AIM, the American Indian Movement) is still the same violent neo-Nazi group that planned the deadly Unite the Right rally in Charlottesville in 2017. In 2018, a dues-paying member of the group painted Swastikas on an Indiana Synagogue and attempted to set fire to it. Today, we bring you two more members of Identity Evropa/AmIM: Meet Joshua and Holly Lourenco.
Joshua Joseph Lourenco – DOB 5/7/1988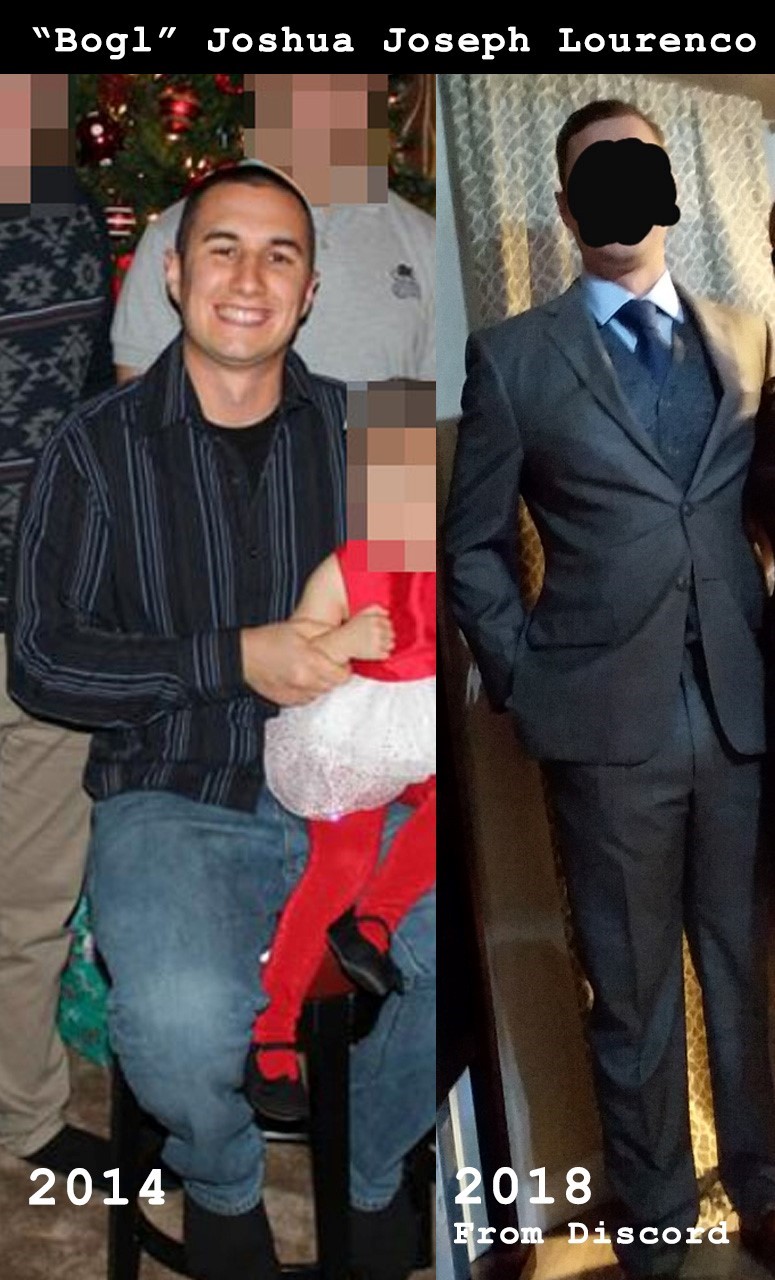 Joshua Lourenco used several names within the Identity Evropa and American Identity Movement chats. When he first joined Identity Evropa at the start of 2018, he went by "Sherman Hardcastle" on Discord. This account was scarcely used, as Josh preferred to post as "Bogl-CA," which logged more than 700 messages on Discord. You can check out the messages for yourself here. After the Discord chat logs were released by Unicorn Riot, Identity Evropa rebranded and started using a new communication platform called Mattermost. We recently wrote about Utah Identity Evropa member Dustin Phipps, who helps maintain the group's Mattermost chats. In response to the leaks, many members changed their usernames, but Josh still used the alias "Bogl."
Joshua Lourenco serves as the coordinator for the Northern California and Oregon chapters of Identity Evropa. Prior to being doxxed, Spencer Strudevant was acting as the Oregon coordinator. Josh was recognized by Patrick Casey for his "outstanding work in NorCal," and was named Nazi of the month for December 2018. Some of Josh's "outstanding work" includes: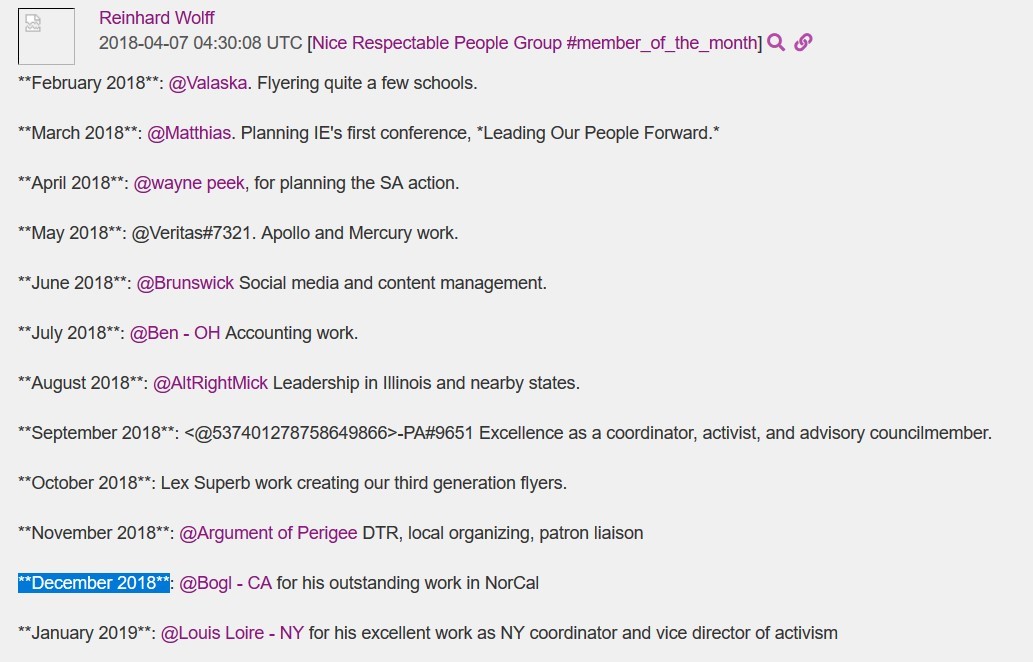 Patrick Casey AKA "Reinhard Wolff" recognizes Joshua as "member of the month" for December 2018. Some examples of his work follow: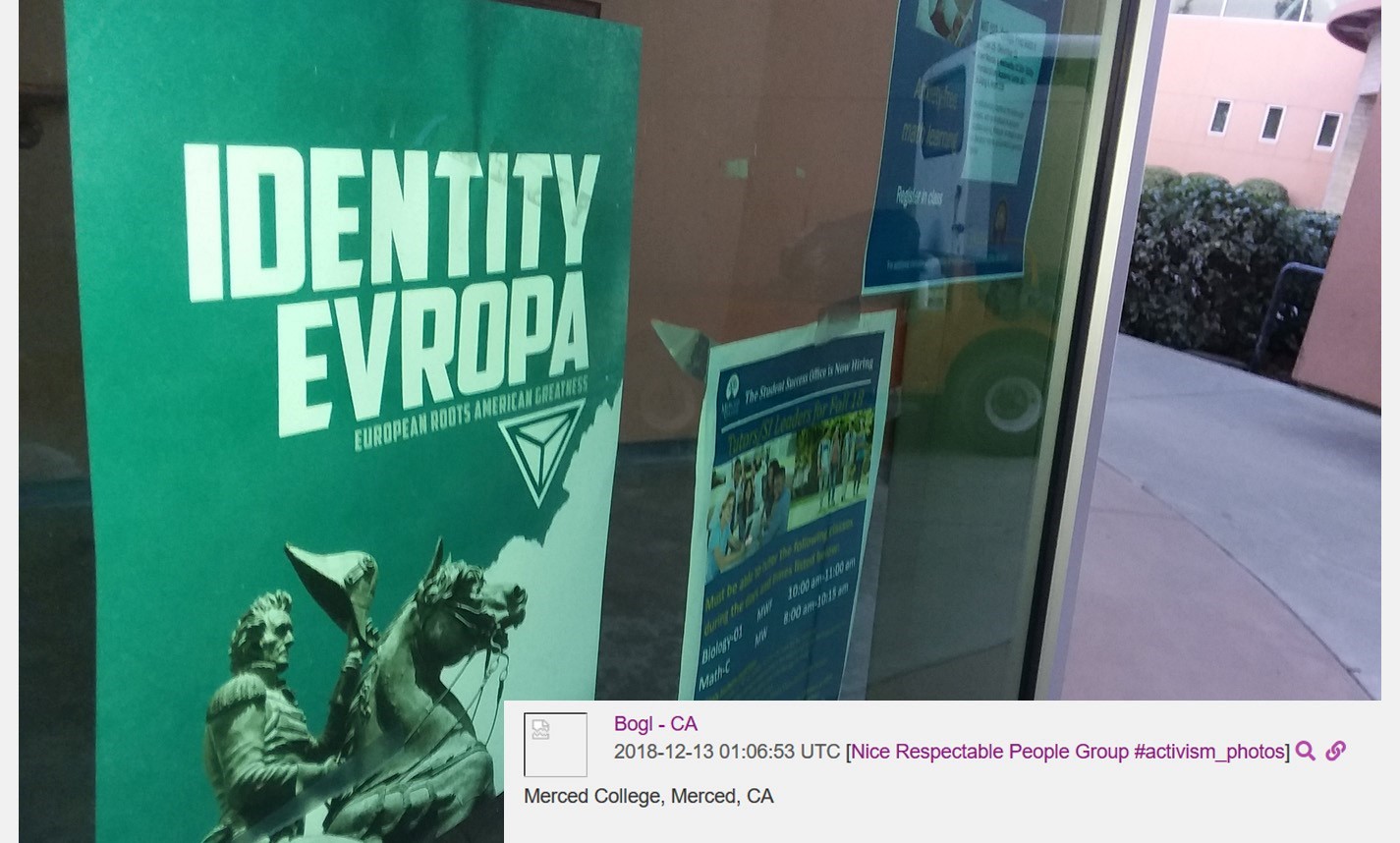 Putting up racist propaganda and Identity Evropa stickers at Merced College in California: December 2018, January 2019, February 2019. Josh would also frequently target CSU Stanislaus, the college that previous Identity Evropa leader Nathan Damigo (Link: https://itsgoingdown.org/nathan-damigo-exposed-identity-evropa-leader-operating-csu-stanislaus/) attended. Josh acknowledges this in the Discord chats, calling the campus "Nathan's old stomping grounds."
Joshua has been a white supremacist for over a decade and appears to have been radicalized in part by neo-Nazi writer Greg Robert Johnson. Many members of Identity Evropa cite Greg Johnson as a gateway to white supremacy, and the writing which he circulates through his publishing house, Counter-currents. Greg's own material isn't the only writing made available by Counter-currents: In 2017, James Mason's Siege was being sold by the site. Siege is a neo-Nazi tale which is the inspiration for the Atomwaffen Division, an underground Nazi terror group which is responsible for several murders. Earlier this year, we published an article warning Denver residents of James Mason and his Atomwaffen fanboys.
Before Greg Johnson moved to Seattle, he spent several years living and working in California. The Pacific School of Religion brought him on as an assistant professor in 2002 and he lived around the San Francisco area for a handful of years after that. While Joshua was still a teenager, he says that he met and discussed white supremacist politics with Greg Johnson. He says that he knew Greg "very well" and even had meetings at his house with his other friends. Unlike most members of Identity Evropa, Joshua's white supremacist views are not new; they are more than a decade old.
Josh expresses that he is looking to move away from California because "agriculture is dying" and he is afraid of people of color. On Discord, he is open about his racist and anti-Semitic views. Josh believes that college is "anti white propaganda," and won't be pushing his children to pursue higher education. He is against "mixing all the races," and wants to move to a less diverse town. In one message, Josh writes that he would "rather be killed for wrong think," referring to Eugene neo-Nazi Evan James McCarty's decision to undergo race and gender education courses and disavow white supremacy. Our comrades at Rose City Antifa wrote a detailed piece on Evan a year ago, who used the pseudonym "Bryon de la Vandal," on Nazi forums. In another message, Josh struggles to see any problem with distributing white supremacist propaganda at high schools. Identity Evropa propaganda has appeared at high schools and even middle schools in the past.
Many of Identity Evropa/American Identity Movement's recent actions have been turned to propaganda videos and uploaded to YouTube. Despite many claims that they will crack down on white supremacist and neo-Nazi content, the site continues to platform AmIM and countless other fascist groups. Joshua Lourenco was one of the AmIM members in a more recent video showing a racist banner drop in San Luis Obispo. The video shows several members unfurling a banner which reads "Close the Borders" atop a hill overlooking the Cal Poly campus. The campus was also targeted with recruitment flyers which were placed inside of buildings. Josh also stars in AmIM's YouTube propaganda series "Identify with Me." In the first episode of the series, he can be seen carrying a banner with other Nazi chuds at UC Berkley.
Additional Photos of Joshua Joseph Lourenco AKA Bogl AKA Sherman Hardcastle: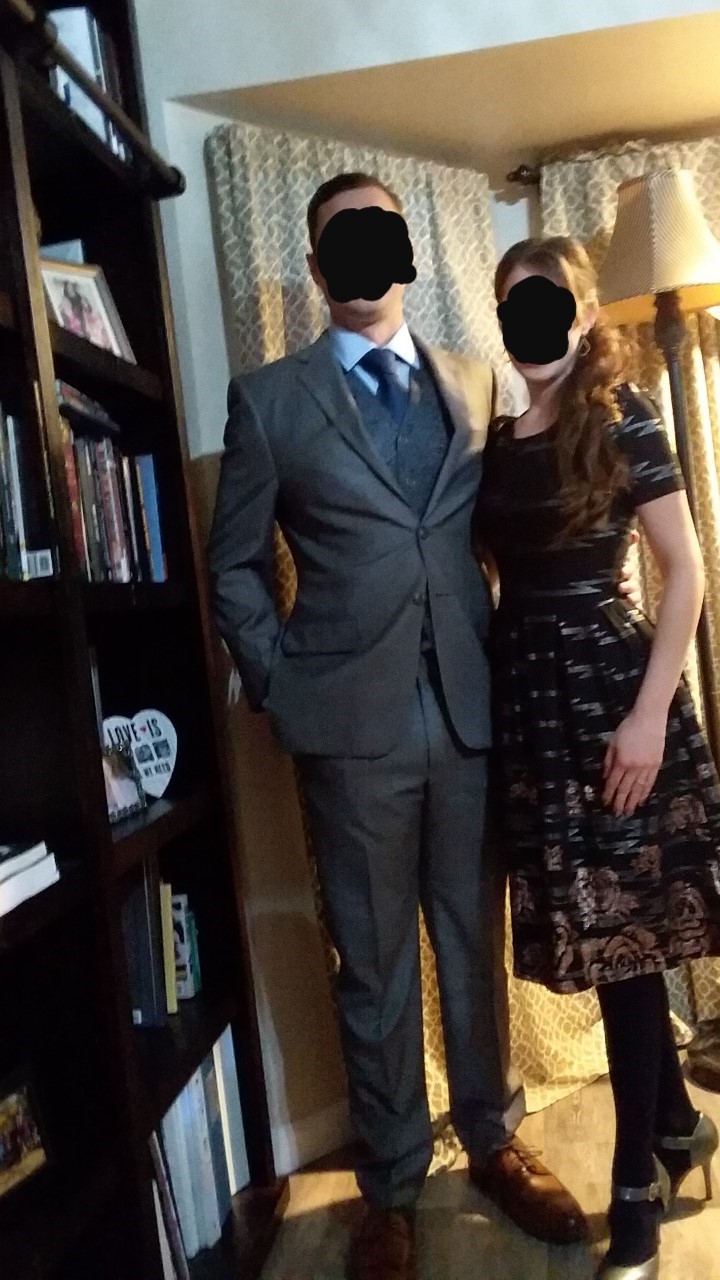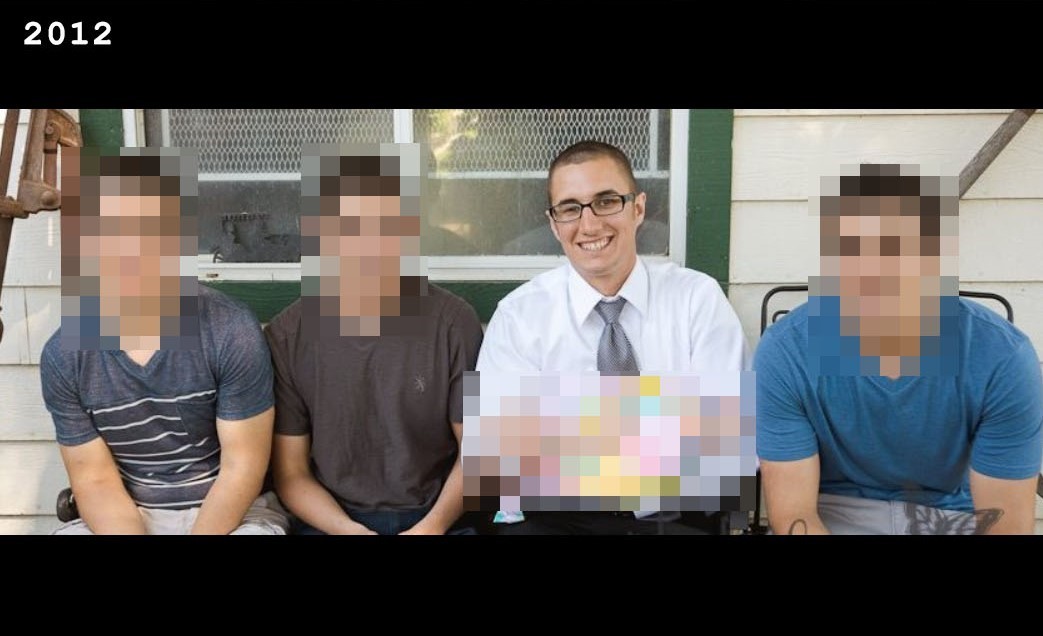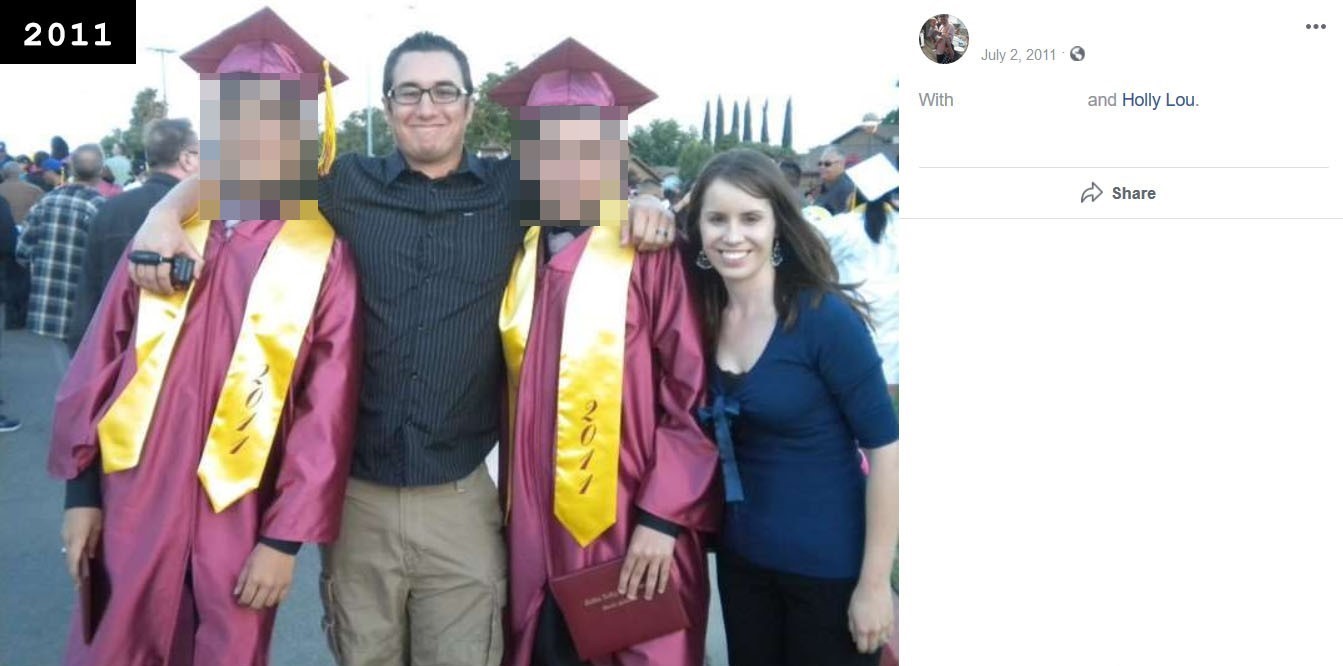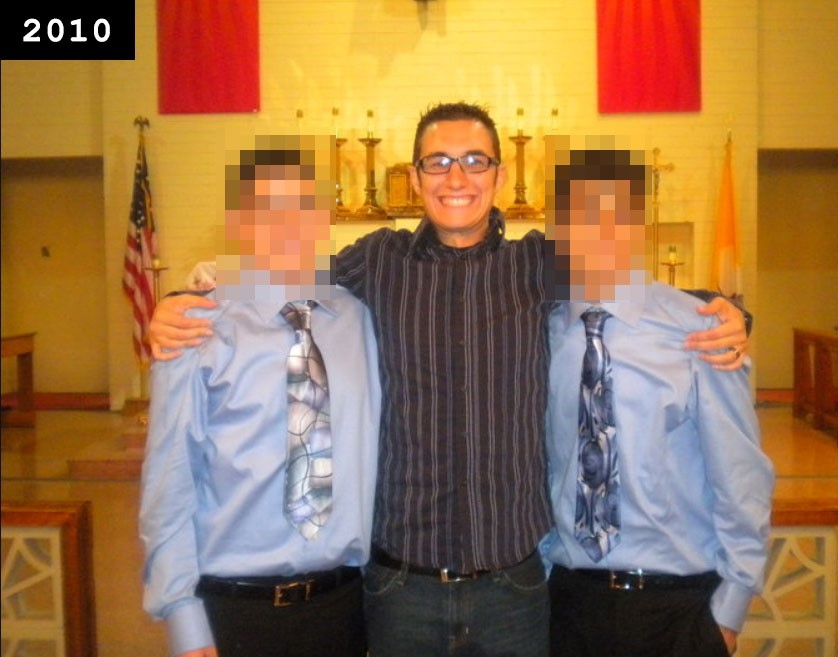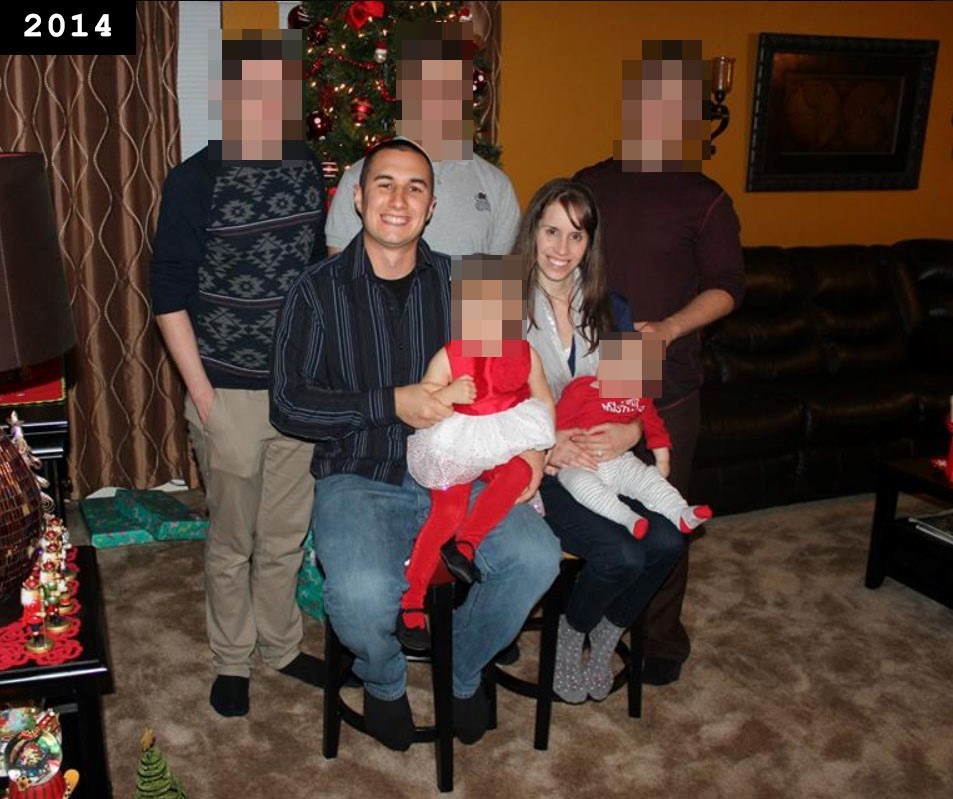 Holly Diane Lourenco – DOB 12/28/1987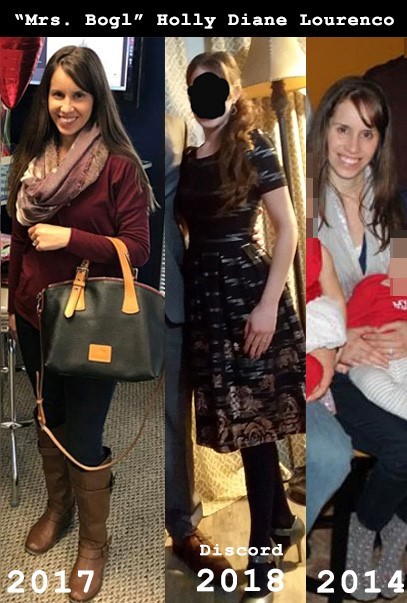 Holly Diane Lourenco used the name "Mrs. Bogl" on the leaked Identity Evropa Discord server. She was scarcely active, only sending 24 messages in the Discord chat after joining the group in late 2018. Following a series of chat leaks, "Mrs. Bogl" changed her name to "Mrs. White" and remains active on the group's current chat platform, Mattermost.
Joshua and Holly have been together for over ten years and have two young children. In 2008, Holly won "Miss Merced County" while attending UC Merced, where she was majoring in US History and serving as public information officer for the Republican club. UC Merced was targeted with Identity Evropa flyers and recruitment materials multiple times by her husband. In 2012, the couple supported Ron Paul's presidential campaign. Ron Paul has deep-seated connections to the far-right and close ties to the anti-Semitic John Birch Society. Over the next 5 years, she moved further right, eventually embracing white nationalism and joining Identity Evropa with her husband.
Holly was not as active on the Identity Evropa Discord server, only contributing two dozen messages. In one message, she said that she "[wishes] Jared Taylor would come to our NorCal friendsgiving," which the Lourenco couple hosted at their house. Jared Taylor is the founder of American Renaissance, a neo-Nazi organization which publishes articles and hosts an annual white supremacist conference. Holly has been a part of several Identity Evropa actions. She helped create the Christmas-themed banner which members of the NorCal chapter displayed at UC Berkley, and painted Identity Evropa themed rocks with Jean Palmer AKA celticflame. She attended "Defend the Rockies" with her husband, and celebrated Valentine's day by passing out Identity Evropa propaganda. Holly appears to be close with Jean "celticflame," Palmer, who even wished Holly an early happy birthday, a full two days in advance.
Holly Lourenco is employed by Image Masters, a business marketing company based in Merced, California. Holly is part of the sales team (Marketing Director) and has worked for the company for more than 10 years. She has her own page on the Image Masters website, which advertises customizable items. When she isn't on the clock, she spends her time promoting white supremacy and marketing Identity Evropa/AmIM. You can contact Image Masters CEO Tim O'Neill by phone at *67 (209) 723 1691 X302, or by email at tim(at)imagemasters(dot)com, and demand that the company stop employing a dues-paying member of a white supremacist hate group.
Additional Photos of Holly Diane Lourenco AKA Mrs. Bogl: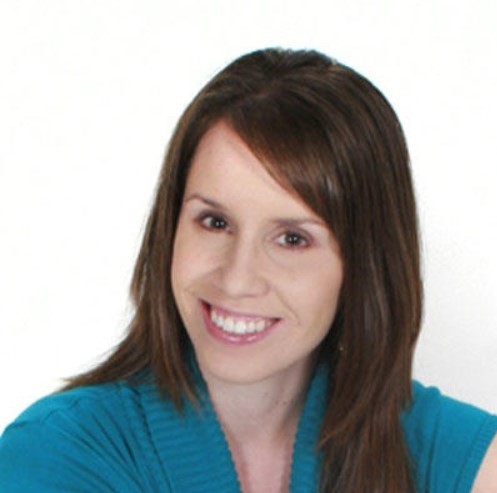 Holly and Joshua Lourenco's last known address is 2469 Central Avenue, Atwater, California. On Discord, Joshua has expressed a desire to relocate to Treasure Valley, Idaho.
Contact Eugene Antifa with any additional tips about the Lourencos or other fascists in your area:
Eugeneantifa@protonmail.com